lately it has been raining a lot here in michigan. it's getting a lot colder out and the signs of winter are definitly showing.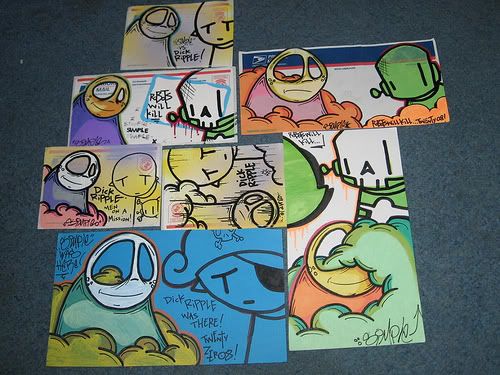 The other day I recieved a package in the mail from Chris from Robots Will Kill and Dick Ripple..these are just a few of the collabs we did together.
it was also a very nice day the rain let up and it wasnt so cold..so i decided to go hit the city..